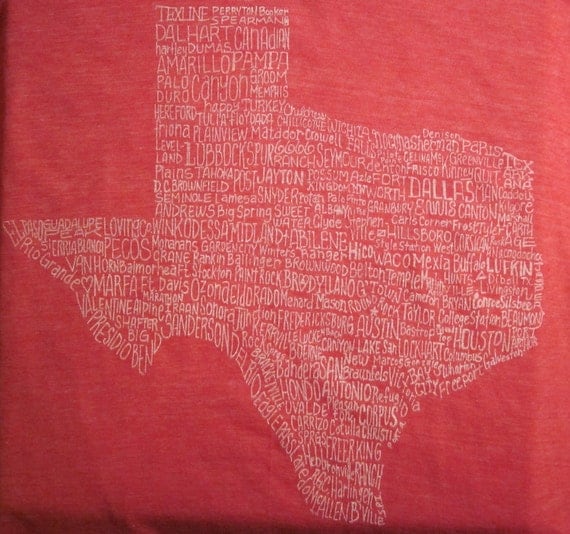 I bought this shirt on Etsy today...thought it was pretty clever. You can find it
here.
I might be wearing it everyday. Watch out.
You can see we go through
Ennis
- we went on a mission trip there in HS
Carl's Corner
- they have a cool gas station
Hillsboro
- home of the outlets
West
- apparently they have good colaches
Waco
- also called Wacko, Baylor, and a river
Temple
- they had a bad tornado there once
Georgetown
- almost to Austin
Round Rock
- we pass IKEA and so close to Austin!
to get to beloved Austin.
K's grandparents live close to a town called Red Rock not be confused with Round Rock or Red Oak. Sheesh. Did you know San Antonio was so close to Austin? K says he rarely went there growing up. Food for thought.
Once when we were driving to see K's parents we tried to memorize the cities between Dallas and Austin. There's a lot more than what you see here. It helped us pass the time and I think we did pretty well.
We were driving back from the beach Sunday and K saw several TX flags flying on the side of the road. He was giddy. Love him.
See? Isn't this shirt so much fun?!